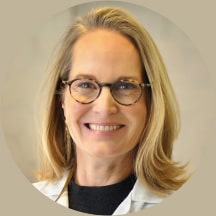 Article was checked and approved by
Premenstrual Dysphoric Disorder (PMDD)
Women usually experience some level of physical and emotional discomfort a couple of days before and after their menstrual period starts each month. 5% of women of parturition age experience symptoms too severe that cause noteworthy mental distress and meddle in their school, work, relationships and by that they meet the basis for PMDD. 18 – 35% of women also suffer from not too severe premenstrual symptoms, but those are nevertheless bothersome.
What is PMDD?
PMDD, known as Premature Dysphoric Disorder, is a hormone-based, cyclic mood disorder. The symptoms usually arise during the luteal stage of the menstrual cycle or the premenstrual phase, and it lasts until the menstrual flow begins. 2-10% of women are estimated to be affected in their reproductive age. PMDD has a direct connection with the menstrual cycle yet it does not link to the hormone imbalance. It is an acute negative reaction to the expected ups and downs of progesterone and estrogen.
PMDD is a genetic disorder, and the symptoms tend to get worse over time and while the reproductive events such as menarche, pregnancy, ovulation, birth, menopause and miscarriage. Women suffering from PMDD has increased the risk of suicidal behaviour and postpartum. Not all but many women with PMDD may have a history of depression and sexual trauma. No saliva or blood test can diagnose this disorder although the tests can identify other underlying disorders. To diagnose PMDD, you need to keep a check on yourself and note everything in detail for a minimum of two menstrual cycles.
Impact of PMDD
PMDD causes severe professional, personal and severe harm to those suffering from it. Women with PMDD also reports impulsive and damaging behaviour like suddenly quitting a job or leaving a relationship. Others also report in suddenly increased thoughts about self-harm and suicide. PMDD can leave an individual feeling like hell for one week and the rest three weeks of tidying up.
Today, women have up to 450 periods in their lifetime, and PMDD is a disorder that takes a very long term to be diagnosed. Offering the suffering one with understanding and compassion is the initial step to improve the sufferer's outcome. PMDD is common a chronic condition which can leave a severe impact on the quality of a woman's life. The positive fact is that many varieties of self-care measures and PMDD treatments are available to control these symptoms very effectively among women.
What is PMDD caused by?
It is shown in many studies that PMDD is usually inherited within twins and families. The exact study also specifies that many dissimilarities are caused in the (ESR1) Estrogen receptor alpha gene due to PMDD as compared to those without. Different studies state that among AFAB individuals and women with the PMDD has their brain circuits tangled in emotional response that may activate differently in the menstrual phase in contrast with those without this disorder.
PMDD also cause an atypical reaction to (ALLO; a progesterone metabolite) Allopregnanolone. Individual and women without PMDD respond to ALLO as it is an anti-anxiety medicine or alcohol. It is highly possible for women suffering from PMDD have established a tolerance to the emotional regulation of ALLO and the calming effect.
However, PMDD is a result of a combination of these factors. The researchers at the (NIH) National Institutes of Health in 2016, found that the female suffering with PMDD is highly sensitive to the consequences of sex hormones progesterone and estrogen, due to the genes containing the molecular mechanism. Researchers compared the white blood cells of women in PMDD and the ordinary white blood cells confirming that women suffering from PMDD have an osculate reaction to the sex hormones at the biological level.
Diagnosis and Risk Factors
The area of the brain that helps in regulating the behaviour and emotion are spotted with sense organ – receptors for progesterone, estrogen and sex hormones. These hormones tend to affect the operations of the neurotransmitter systems, influencing thinking and mood and hence, may trigger Premenstrual Dysphoric Disorder (PMDD). However, it is unclear why certain women have high sensitivity than many others.
There is a great contribution to genetic vulnerability. Others risks factors also include being obese or overweight, stress and a history of sexual abuse or trauma. It is essential to rule out other states that may cause symptoms indistinguishable to PMDD like dysthymia, depression, hypothyroidism and anxiety. It is very challenging to identify that PMDD diagnosis is not that Premenstrual Syndrome (PMS).
PMS vs PMDD
(PMS) – Premenstrual Syndrome causes an indication of one or two weeks before the individual menstrual period. Some common symptoms are fatigue, irritability, depression, bloating and anxiety.
PMDD (Premenstrual Dysphoric Disorder) is similar to PMS but a very severe form of it. PMDD causes an individual to feel nervous and very sad, have trouble with family and friends like a disagreement with children or husband and cause difficulty in paying attention in school or at work.
The literal cause of PMDD and PMS is unknown. Certain women are very sensitive to the change in their hormone levels. Hormone levels are fluctuating and normal during and before the menstrual period.
Other mental problems, such as anxiety and depression disorder, are likely to PMDD and PMS. The main and major difference is that the PMDD and PMS symptoms take place only when women are preceding to their period. Anxiety and depression are normally noticeable. However, depression and PMDD are treated in different ways.
No test is found for PMDD and PMS. To diagnose the disorder, the individual must have obvious physical symptoms such as bloating, breast tenderness and mood changes like crying and sadness. To be diagnosed, these symptoms should occur right before the menstrual period and has to disappear after the period begins.
Many women are asked to update a record of the daily change in their feelings for about two menstrual cycles to diagnose PMDD or PMS.
The most suitable treatment for PMDD women is medication.
The ultimate medicines for PMDD and PMS patients are (SSRIs) Selective serotonin reuptake.
Symptoms
PMDD have symptoms that are very similar to those of the symptoms of PMS, yet they are more severe. These symptoms take place right before the week of menses, and when the menstrual begins, the symptoms resolve within a few days. Those who suffer from PMDD are unable to work as they do in their normal capacity because of the presence of the symptoms.
Mood changing, nervousness, irritability, anxiety and depression
Severe fatigue, lack of energy and lethargy
Difficulty concentrating
Emotional sensitivity and crying
Forgetfulness
Issues with self-image and paranoia
Headache
Increased appetite, abdominal bloating and gastrointestinal upset
Backache
Heart palpitations
Dizziness
Hot flashes
Fainting
Eye complaints and vision changes
Difficulty in sleep or excessive sleeping
Painful menses
Easy bruising
Decreased libido
Heightened sensitivity
Overwhelming and out of control feelings
Not at all motivated or uninterested in usual activities
Treatments
Medication

(SSRIs) are some of the selective serotonin that can be prescribed to individuals suffering from PMDD selected from the group of anti-depressants. The FDA approved fluoxetine (Sarafem and Prozac), paroxetine (Paxil) hydrochloride, citalopram (Celexa) or sertraline (Zoloft) can also be prescribed to aid in quietening the symptoms. (SSRIs) Are one of the best treatments for women suffering from PMDD. It is shown in studies that the symptoms of patients with PMDD are reduced moderately as compared with placebo, i.e. within 60 – 75 % of women having PMDD enhanced with the SSRI. The daily intake of this medication is not quite necessary however one can take it SSRI only when they are in the second half of their menstrual cycle and hence will be effective. Moreover, pain relievers also help with muscle pains and aches, breast tenderness, headaches and cramps. Your doctor may also suggest you to try naproxen, ibuprofen or aspirin to find relief from the physical symptoms.

Birth Control pills

In the year 2010, the birth control medicine was approved by the FDA that contains Ethinyl estradiol, and drospirenone help treats PMDD. Yet it is recommended to talk to your doctor or gynaecologist to regulate whether or not the pill could help you treat PMDD symptoms and is right for the body. In the United States, the single birth control pill is considered as an effective treatment and has been able to improve the Premature Dysphoric Disorder. It is stated that one pill can control mood symptoms. The pill is also able to stop having the monthly menstrual cycle if it is taken continuously. It prevents the usual hormone changes (cyclical) that affect mood.

Psychotherapy

When an individual is living with severe anxiety and depression, he ought to have assistance to work out of it and should not be facing such circumstances alone. (CBT) Cognitive Behavioral Therapy is an action-oriented, structured kind of psychological treatment that is more focused on the interlinkage between feelings, behaviours and thoughts. Researchers have found that CBT has been an effectual treatment for anxiety disorders and has also been proved as a useful treatment to assist people in coping better with the symptoms like pain.

Aromatherapy

In aromatherapy, fragrant plant oils are used to provide psychological and physical benefits. It is evident that aromatherapy is admiringly helpful in treating pain, stress, sleeping problems and provides mental peace. Some popular and effective oils for PMDD are clary sage, lavender, chamomile, neroli, geranium and rose. Adding diluted oils to bathwater, few drops in the oil carrier used for messages, dilute amount in the oil diffusers or inhaling this scent directly from the jar are some persuasive methods.

Acupuncture

This treatment involves the insertion of thin needles in to certain parts of the body. Acupuncture is performed to increase the effective flow of blood and to enhance the body's natural self-healing process. An analysis of acupuncture reports that the therapy is promising for PMDD symptom relief however, high-quality studies are required for further confirmation. Acupuncture is a low-risk treatment that may be beneficial for people of PMDD and is also recognized as an effectual approach for treating many conditions.

Surgery

Patients might face a time when the drug-based treatments are no more effective and therefore have to switch to the surgical dismissal of the ovaries. The treatment is known as oophorectomy. The removal of the ovary is considered as a great relief for the PMD disorder, it can also cause women to become menopausal and to stop ovulating, and that also comes with many other kinds of symptoms. Deciding to opt for an ovary removing surgery is a serious and quite complex criterion and should be more likely the last step for PMDD treatment.

Alternative Treatments

If you face a situation where medication or surgery Is not a feasible path of treatment, then you'll have to switch to the natural remedies as the treatment method for PMDD. As anxiety, pain and depression are all the common symptoms of PMDD can be treated my meditation. For the relief of menstrual cramps, taking a warm bath and the use of menstrual products may be helpful for many women.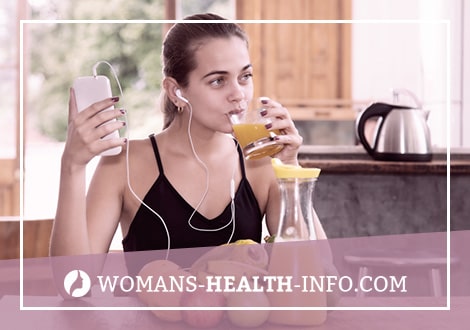 How a change in lifestyle effects PMDD?
DIET
The common dietary guidance given to women with moderate or mild premenstrual symptoms like consuming less sugar, alcohol or caffeine, eating more frequent and smaller meals and much more similar advice, however, does not help women with PMDD. Preceding evidence propose that what might help PMDD is to consume more complex carbohydrates or high-protein foods to increase the levels of tryptophan, serotonin and neurotransmitters.
AEROBIC EXERCISE
Even though not many studies have declared aerobics have a life-changing effect for PMDD, yet it is concluded that physical activity such as swimming, biking or walking tends to improve energy levels and mood, making the exercise positive for mental health.
SUPPLEMENTS
The use of Calcium, Vitamin B6, herbal remedies and magnesium supplements have all resulted constructive in PMDD. Nonetheless, no compelling or consistent evidence lead to a consensus of their effectiveness.